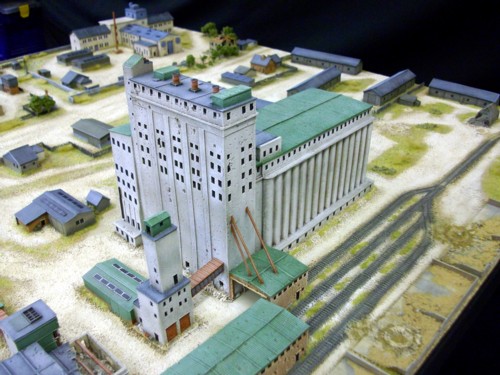 Where the iron crosses grow!
Russ, Mark and I where talking about a Stalingrad game, as you do, at Gauntlet, after seeing one of the other tables playing a 15mm Kursk scenario. I was surprised that neither of them had seen the grain elevator from Timecast, so here it is. It's big and expensive but it looks good.
Again, we have the troops, this could make a good collective project and a possible contender for next years JoS?